The Basics – How to Cook a Duck Breast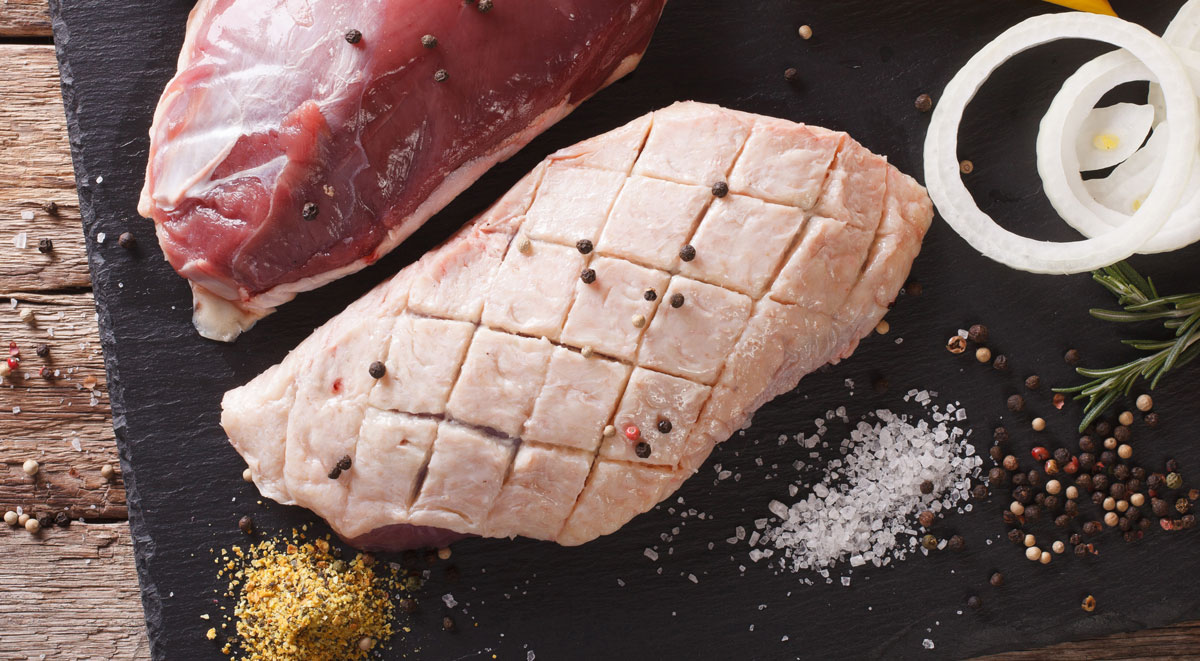 1. Lightly score skin diagonally, making cuts ¼ inch apart in both directions, creating a diamond pattern.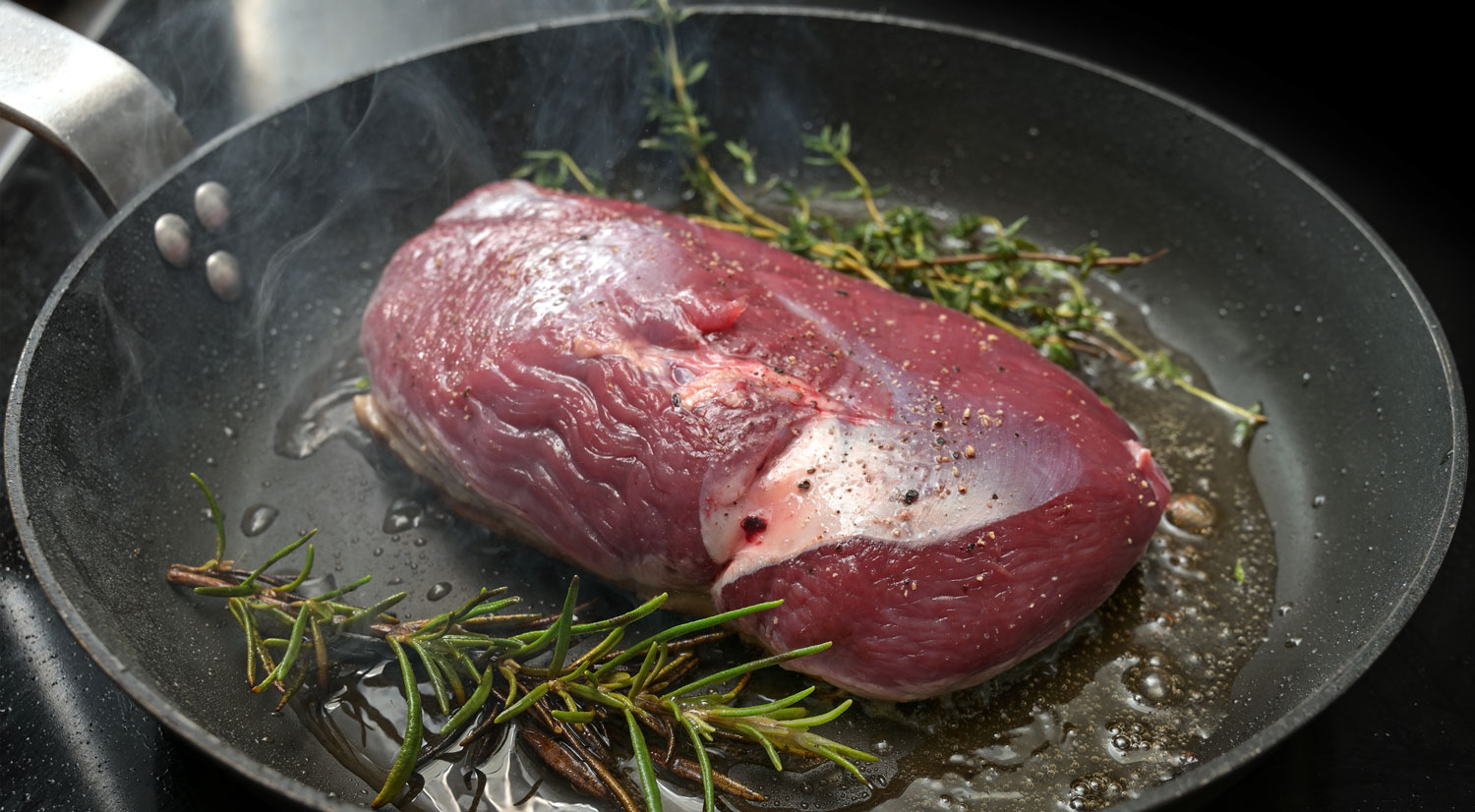 2. Heat a non-stick skillet over medium heat. Place duck breast in skillet, skin-side down, and cook 10 minutes.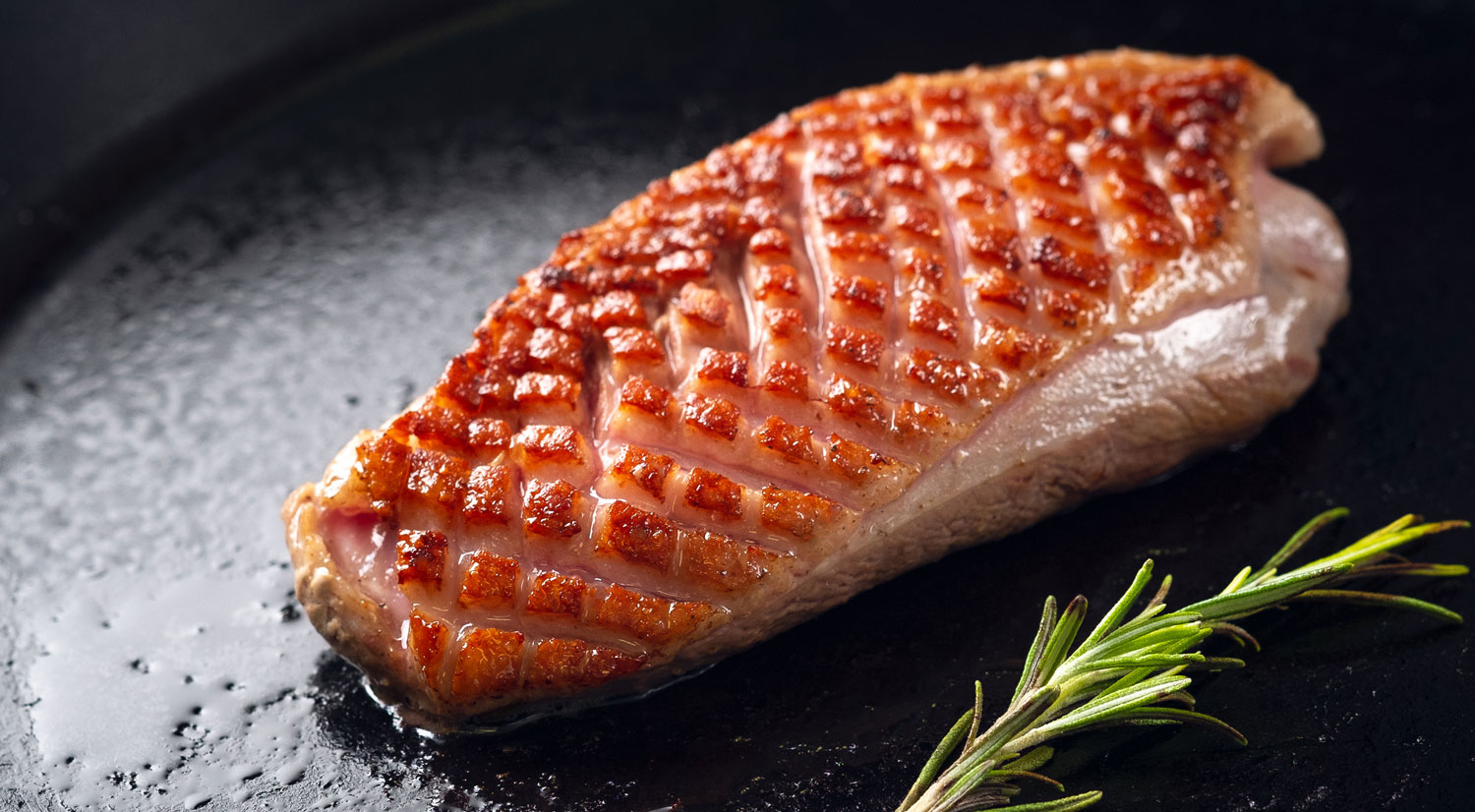 3. Turn and cook another 6 to 8 minutes on the other side, or to desired doneness.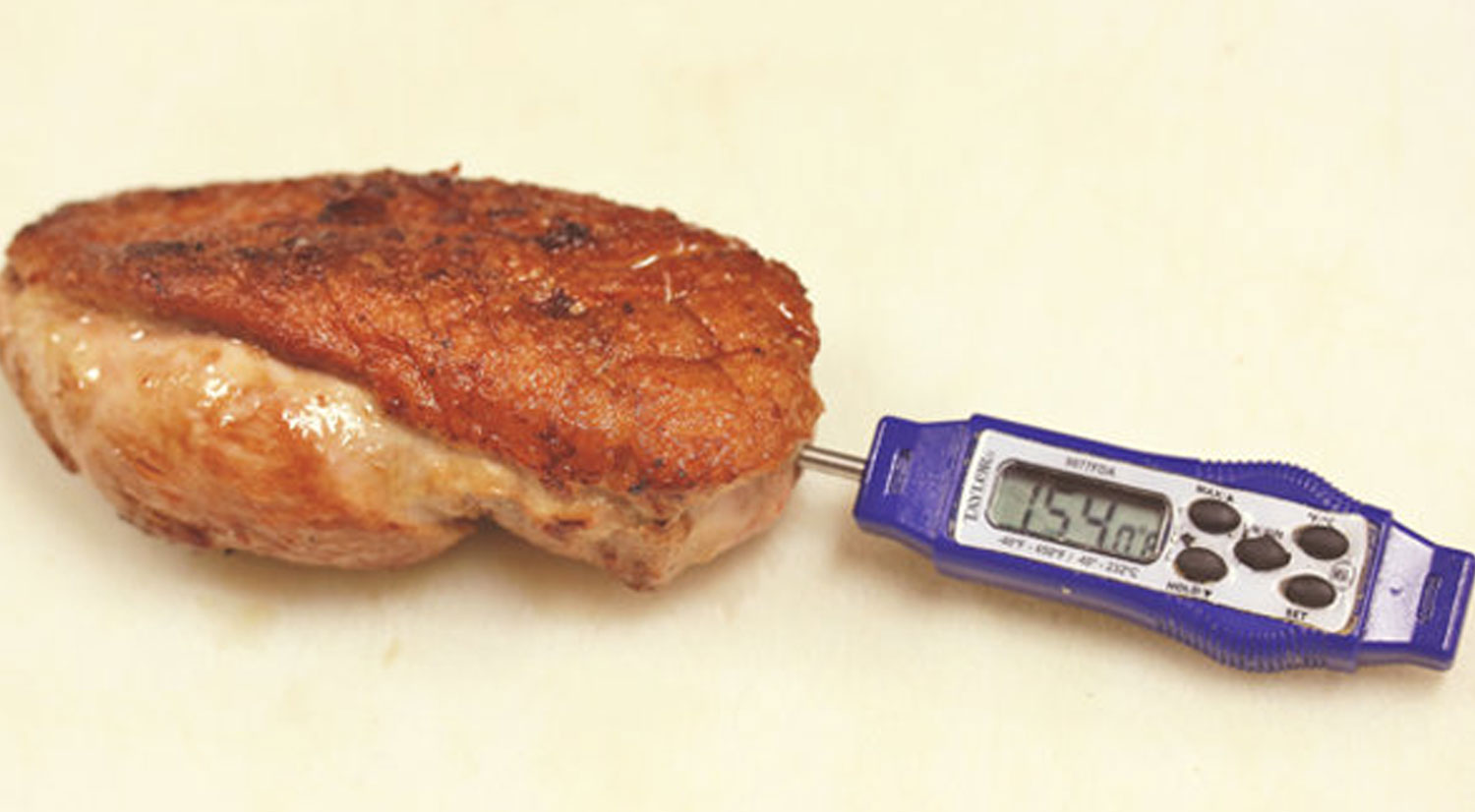 4. Pull the breast off the heat source and lay on cutting board. Use a thermometer and check internal temperature* to hit 153-155°F.  Let the breast sit for another 5 minutes.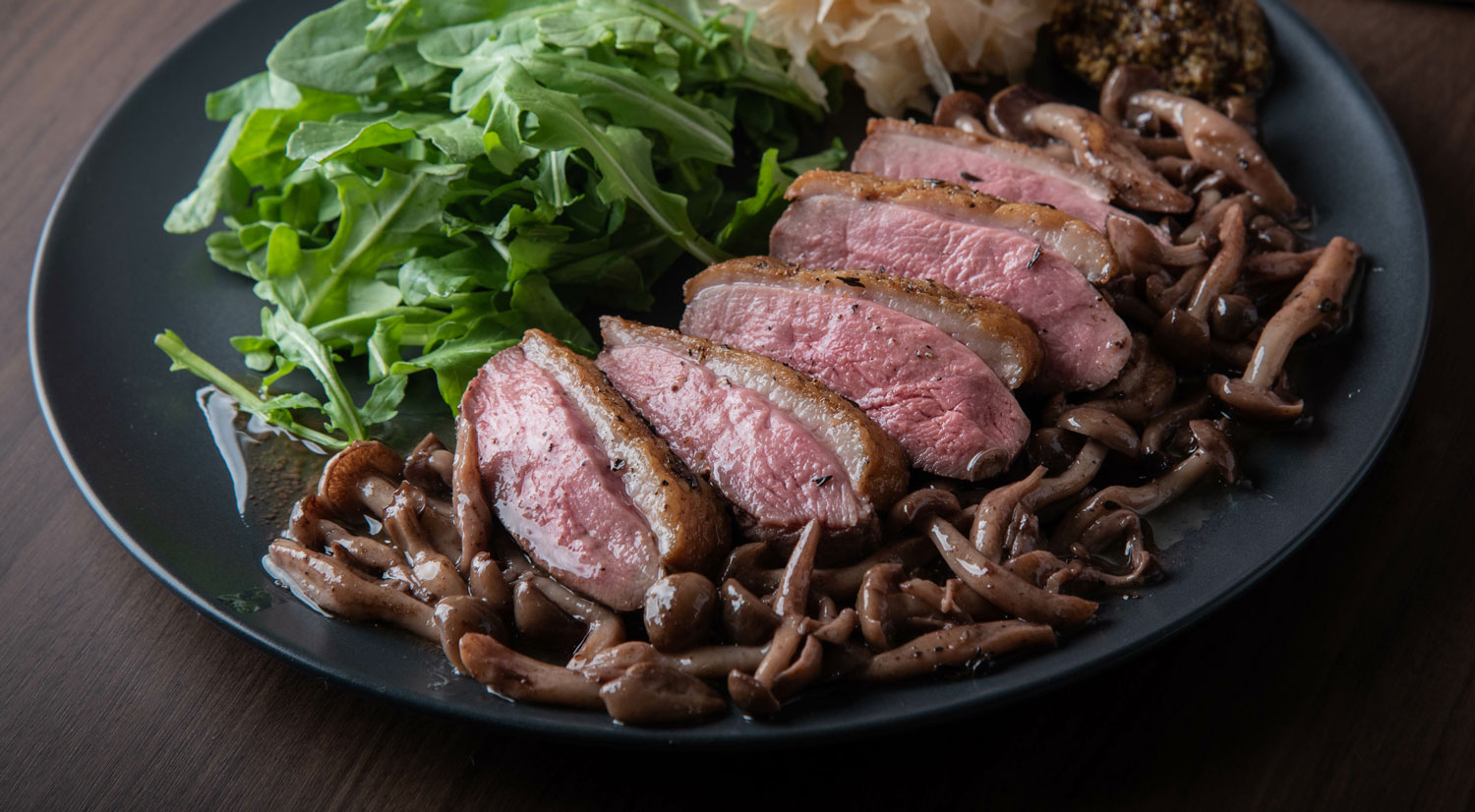 5. Then slice the breast into pieces and serve over your favorite dish. Enjoy!
* The USDA recommends cooking whole poultry to a safe minimum internal temperature of 165°F as measured using a food thermometer. Consuming raw or undercooked meats, poultry, seafood, shellfish, or eggs may increase your risk of foodborne illness.
Get Creative
Our duck recipes make it easy to use duck in a variety of ways to add flavor and depth to your weekly dinners or snacks!