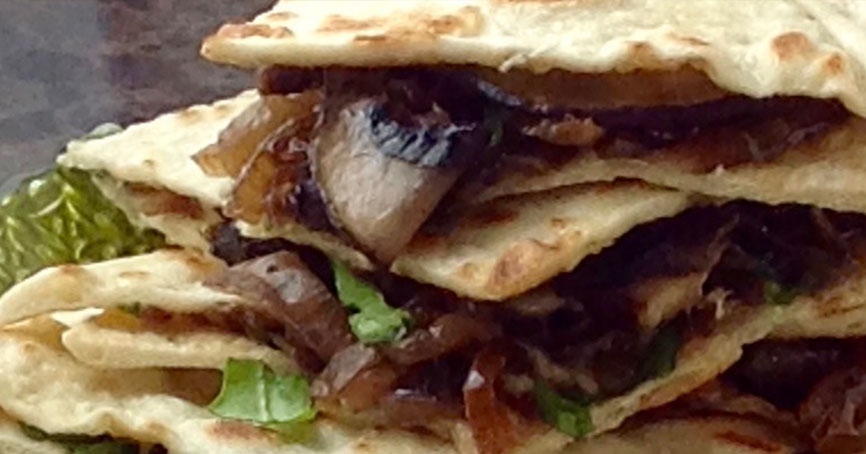 Caramelized Onion and Mushrooms Duck Confit Quesadillas Recipe
Directions
Place Duck Leg confit pouch in Boiling water for 25mins. Cut open and drain off Duck fat. Reserve Fat. Pull Meat from the bone & skin then shred.
Sauté Mushrooms and onion in 1 T of the rendered fat from the duck legs until the onions start to caramelize. Remove from heat and let cool.
Take tortillas, lay them out two at a time top with shredded Jack cheese(can also use pepper jack to spice it up), spread cheese over half of the tortilla, spread 2 oz. of onion mixture on the cheese, then 2 oz. of confit on top of that, drizzle 1t of balsamic glaze over the top of confit. 
Fold the top half of the tortilla over it and lightly press together; heat non-stick skillet with 1 T of duck fat, brown tortilla on each side until cheese melts; remove from skillet and continue the process with the other 7 tortillas. 
Garnish chopped green onions.
Serves 1