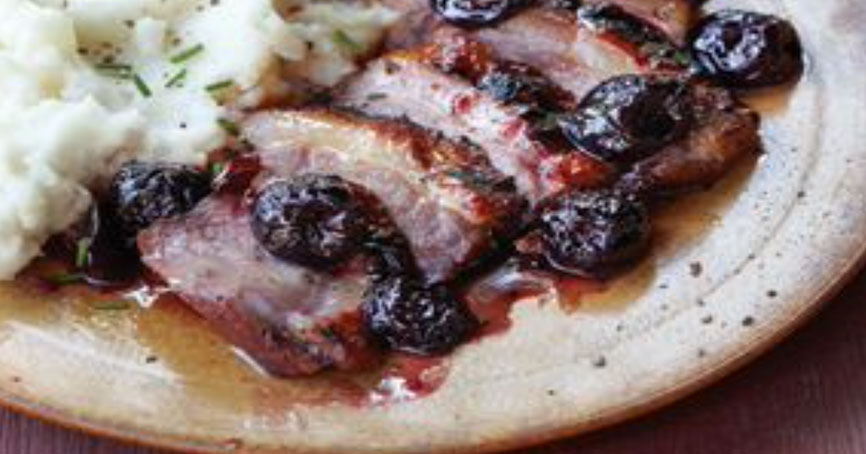 Smoked Duck Breast with Cherry Compote Recipe
Directions
For Cherry Compote:
In a small saucepan over medium heat, combine the wine and sugar and bring to a simmer stirring until the sugar dissolves. Add the cherries and cook, stirring occasionally, until the cherries soften and begin to lose their shape, about 4 minutes. Stir in the currant jelly, vinegar and thyme. Remove from the heat and cool to room temp. The compote will thicken as it cools. 
Compote can be made up to a week in advance and refrigerated then warmed up for serving.
For Culver Smoked Duck Breasts:
This product is fully cooked, so you are just heating it up, rendering the fat and making the skin crispy. Take thawed duck breast and pat dry. Using a sharp knife, cut a cross hatch on the fat/skin side of the breast. Be careful not to cut all the way through the fat, but try to get as close to the muscle as possible without cutting into the muscle. 
Using an already heated skillet under medium heat. Place the duck breast fat and skin side down and cook until the skin is golden and slightly crunchy and internal temp is almost reached, then flip the breast over and finish.
Serve with compote drizzled over the top and enjoy!