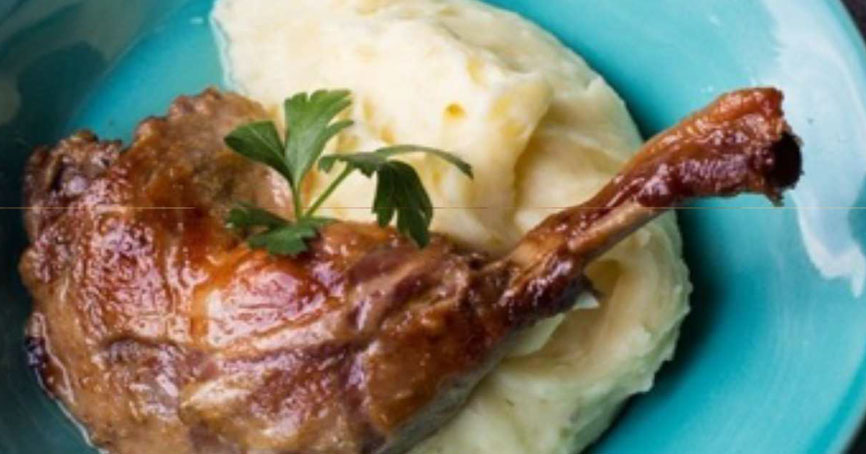 Perfect Duck Confit Recipe
Directions
1. Score the skin of the duck with a sharp knife, making sure not to go through the meat
2. Sprinkle both sides with salt, pepper, oregano, thyme and either dry or minced garlic.
3. Place in ziplock bag, add sliced onions and shake. Let sit in the fridge for 24-48 hours.
4. Preheat over to 375F
5. Shake off excess seasoning and onion and place into an ovenproof baking dish, small enough to snugly fit the amount of duck you have
6. Pour 2 cups of duck fat on top.
7. Place in the oven and roast for about 30 minutes
8. Lower the temperature to 275F, cover with foil and roast another 2 hours.
9. Remove foil, increase temperature to 375F and crisp up the top of the skin, about 20-30 min.