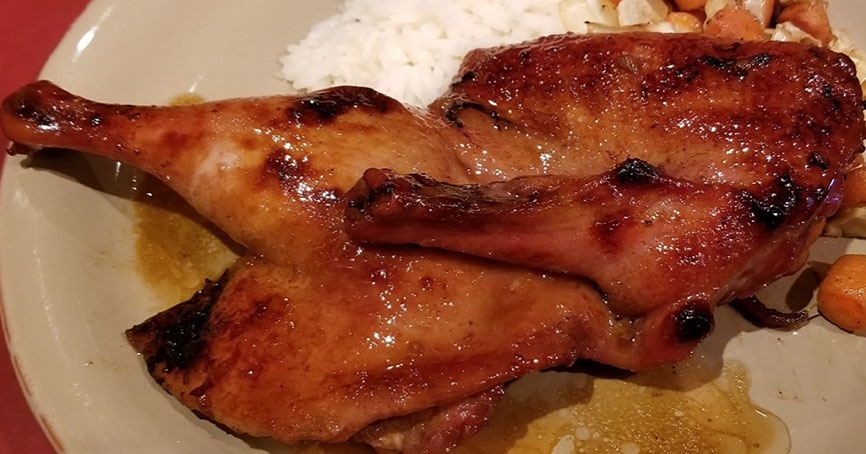 Orange Ginger Crispy Duck Recipe
Directions
Whisk juice, soy sauce, honey, garlic, ginger, 5-Spice and salt to create marinade. Pour into a gallon zip-lock bag and add 2 Roasted Duck halves. Marinate for 8 hrs minimum, preferably over-night.
Place marinade in a sauce pan, bring to a soft boil and reduce by half.

 

Pre-heat oven to 400 degrees and place duck halves skin side up in a roasting pan in the middle of the oven. Roast for 20 minutes.
Remove halves from oven and baste with reduced marinade and place back in the oven for another 5 to 10 minutes, keeping an eye not to burn the skin.
Finish under high broil to crisp the skin. Watching closely, remove duck when skin begins to blister.
Allow halves to rest 5 minutes before serving.