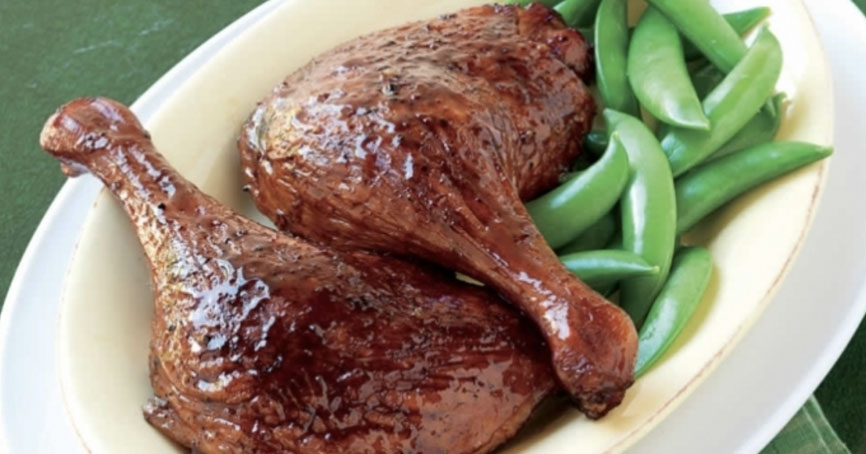 Marinated and Glazed Duck Legs Recipe
Ingredients
2oz Ponzu Sauce OR 3oz Mojo Marinade
Chipotle Guava Sauce
Directions
Place two leg qtrs. in Ziploc bag with either 2oz. of Ponzu sauce or 3oz. of Mojo marinade. 
Put in cooler for at least 1 – 3hrs. remove and pat dry. Prick duck leg skin in several places and place in 325* oven for 55 min. 
Remove from oven and brush the Hoisin Sauce over ponzu legs or brush the Chipotle Guava over the mojo leg, place back in oven for 5 min. 
Ready to serve!