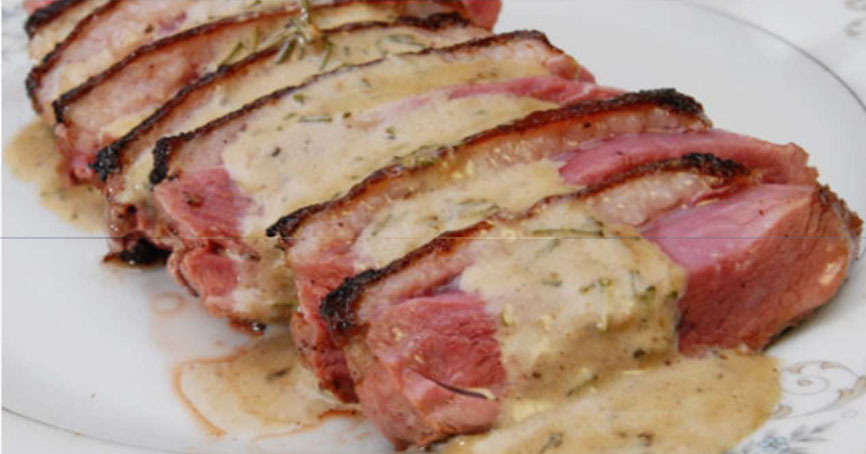 Duck Breast with Peppercorn Cream Sauce Recipe
Directions
1. Sprinkle salt and pepper on duck breast
2. Melt butter in large frying pan
3. Place duck breast fat side down and cook over medium heat for about 5 min or until browned.
4. Flip breast and cook until browned on top (about 3 minutes).
5. Flip back on fat side and cook until rare (about 3 minutes more). Remove from heat and let rest 10 min.
6. Pour off all but three tablespoons of fat. Add the peppercorns and cook on medium heat until they begin to pop.
7. Add garlic and cook for one minute.
8. Add cream and rosemary and reduce by half.
9. Slice up duck breast, drizzle with sauce and enjoy!