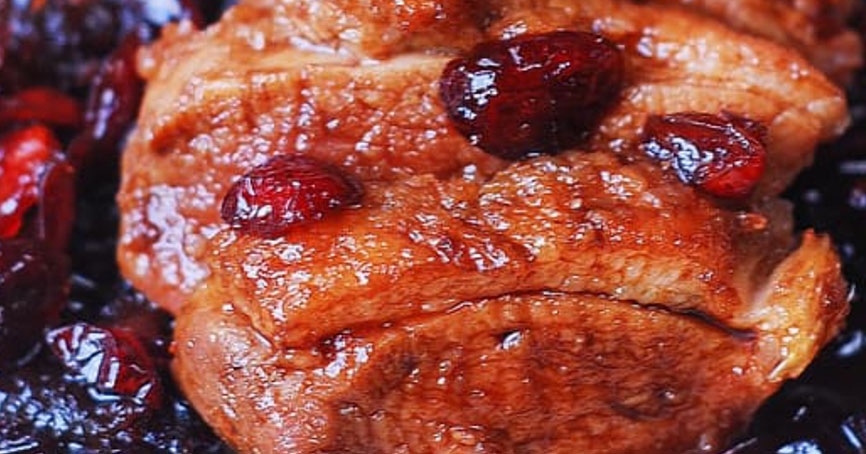 Duck Breast w/ Cranberry Sauce Recipe
Directions
Cut the duck skin into diamond pattern; place in cold skillet and bring to medium heat and sear for 10 minutes, turn over and sear other side for 6-8 minutes, remove from skillet and let rest. 
Pour out majority of rendered fat and add 4oz. of jellied cranberry sauce w/berries and 1T of tap water, bring to simmer and stir until the jelly has liquified. 
Slice the duck breast, put on the plate and pour sauce on the side or over top of the breast. Serve with starch and vegetable of your choice.